Introducing Lightguide
Our European-based company is committed to providing cutting-edge optical fibers, fiber bundles, cables, and laser delivery systems to meet the unique requirements of your industry. With a team of 270 bright-minded professionals, we have the expertise to invent and develop custom solutions that will set your business apart from the competition.
The world's leading optical fiber production lab.
The secret of our success is years of experience and a strong desire to innovate.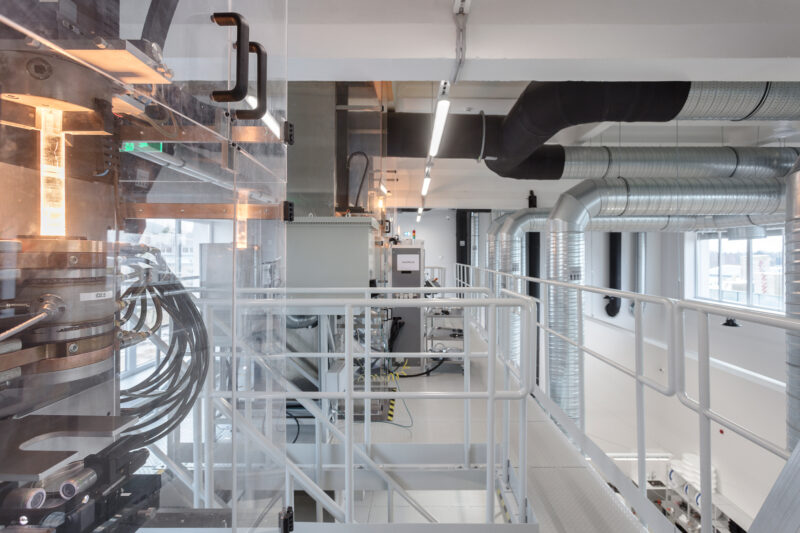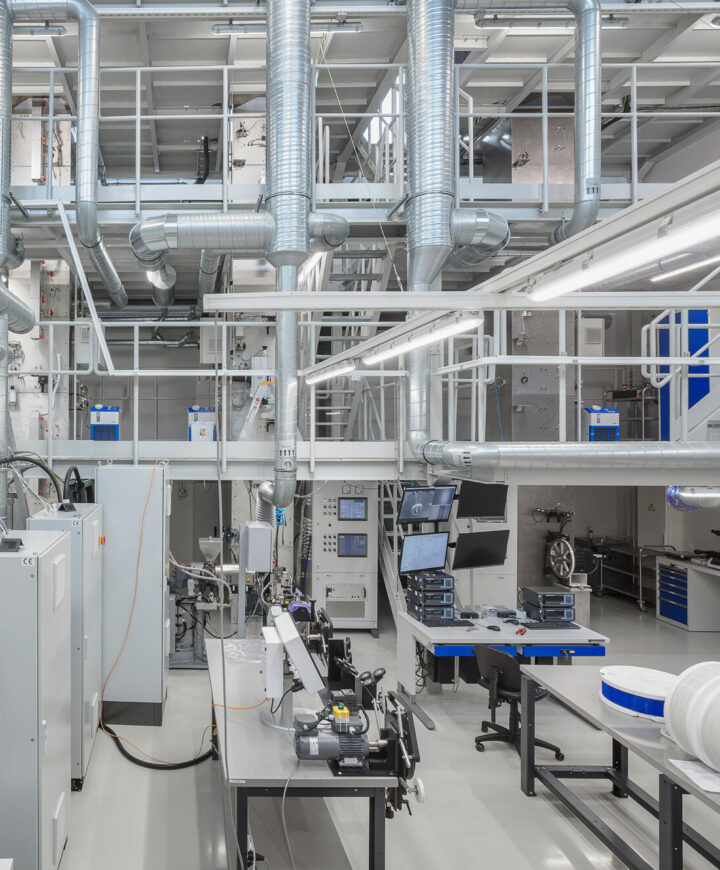 What we believe in?
Aim for Perfection
99.99% is not good enough. We will always challenge ourselves to do better
Continuous Development
If there is not a machine that can produce it, we will invent one
Passionate People
Our team is our biggest asset. Everything that is built, we made together
Our background
Glass and fibers
It's 1983, a new branch of manufacturing is being opened under the existing and thriving Livani glass factory that specialized in the production of home decor items. Now the finest optical fiber is being produced alongside the widely known vases, light shades, and crystals. It is a place for innovations.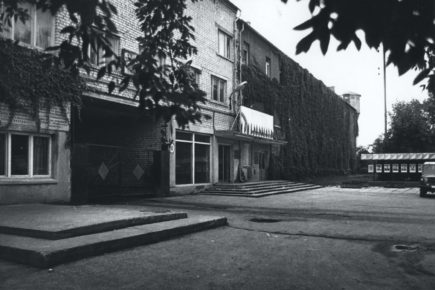 Overcoming the change
The manufacturing field overgoes radical changes during the collapse of the USSR and the first years of Latvia's independence. Despite several years of shutdown in the optical fiber unit, a group of dedicated and innovative-thinking employees restarts the company. It resumes its operations as a state-owned company in the 90s.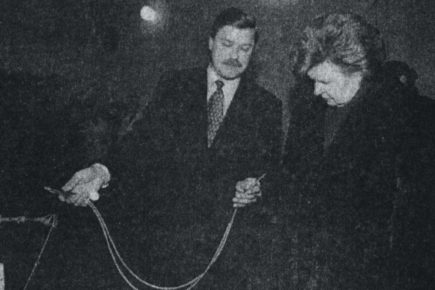 A new beginning
Combining an inestimable experience and knowledge with a clear and progressive vision of future development, the new, privately owned "Z-light" is being founded. On the premises of the former Livani biochemical factory now innovative technologies in the optical field are being developed. The company launches its first product line and takes the form of a business in which we grow today and further.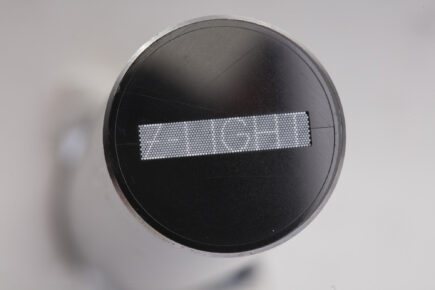 Global expansion
Bringing our technologies and knowledge into the world, several international branches are being established in Germany, the USA, and China. We are strengthening our presence globally and growing to be accessible worldwide. Today we can truly state that we are a global company – interest in our company and products over the last years from more than 160 countries support that statement.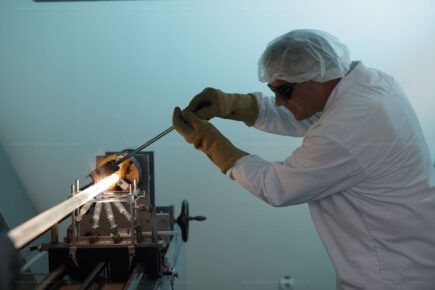 Commitment to Quality
Our commitment to Quality speaks for itself. We have acquired CE highest rank quality indicator for the medical industry 93/42 EEC and ISO 13485, 9001 certificates. Our products are identified and accepted in EU markets, and we are qualified to manufacture for the biggest names in the industry. But our independent production Quality Control is what really shows our commitment to it. We make sure that all the requirements stated in the specification have been met accordingly. We take pride in the perfection of our products.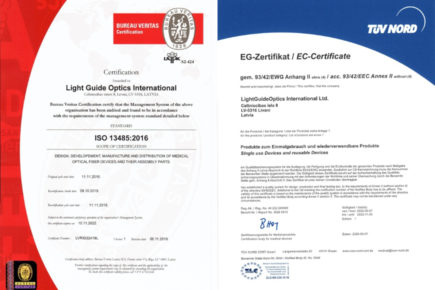 Precision mechanics
In 2007 we have started designing and manufacturing tight tolerance precision mechanical parts.
High-precision parts are being made for fiber optic assemblies when precision and quality are of vital importance. We are producing both Lightguide standard products and custom-made parts for the biggest companies in the medical and industrial industries.
The whole process is carefully designed to be able to deliver the highest quality service and products. From technical drawings to prototypes. From custom orders to full-scale mass production. We are committed to offering the best prices and delivery.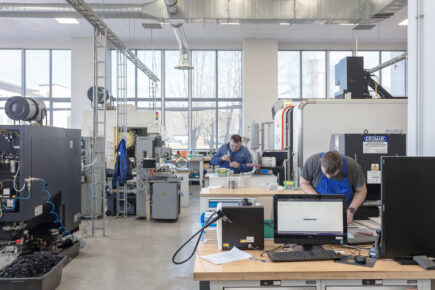 Laser technologies are introduced in production
Following our value of continuous development, we start using next-generation laser technologies in our fiber and bundle production. Emphasizing accuracy and the highest industry standard precision only the best quality products to date get produced at our company.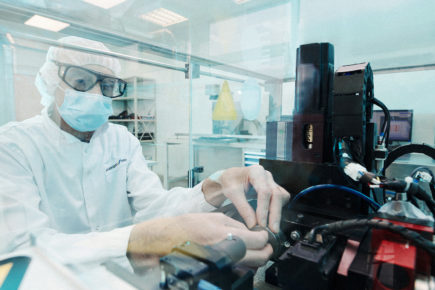 Research and development
We are a manufacturer with the soul of an innovator that never sleeps.
Our R&D team is always on the verge of industry breakthroughs, bringing in new solutions, prototyping new designs, testing, and rapidly switching to mass-scale production. This is what we see the worth in. We are constantly bringing better, more efficient, and innovative products to medical and industrial fields. To overcome obstacles. To create what forms the future.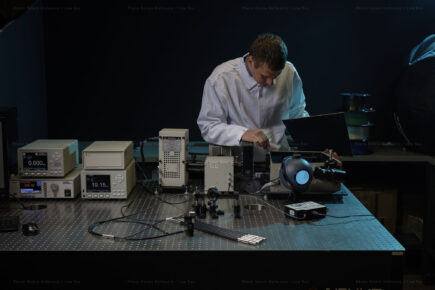 Tubing technology production
Our aim is to make innovations the new normal. In 2015 we have started our own mass production of high-quality capillaries & tubing used as part of devices for proctology and phlebology.
Easier and safer medical procedures are the future we are striving for.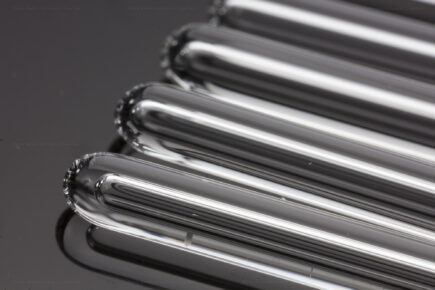 Accelerating the innovation
Z-Light undergoes rebranding and is reborn as Light Guide Optics International.
New ground for efficiency and optimization is being taken. We introduce SAP system for better control and traceability of every stage of the production process. Capacity and achieved results are being increased and celebrated. SAP provides the necessary overall process transparency and traceability.
Further resource investments into innovations help the company to go beyond industry standards setting new highs of what we can achieve.
Now we are capable of reaching a fiber tolerance of 0.2 microns. Level of precision for optical fibers: 0,5% tolerance.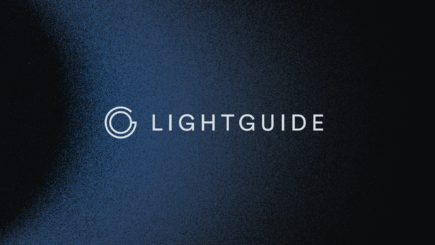 Technology breakthrough
Our team of innovators achieves a breakthrough and creates rectangle fused bundle technology without a quartz tube. This new technology supports higher power throughput over a longer period.
During the year we also qualified an additional sterilization facility in Latvia, to shorten the production period of our products, thus becoming more flexible with our delivery dates and productivity.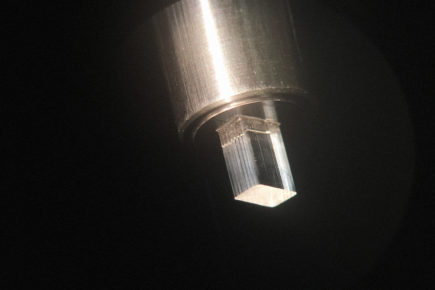 Adaptation for progress
We are paving the way for innovations through constant development. In 2019 a new optical fiber drawing department was established. We increased the capacity of our departments and are able to produce twice as much to meet the ever-growing demand.
We are ready for new heights, new markets, and new solutions. From now on globally, we are known and recognizable as the "Lightguide" brand.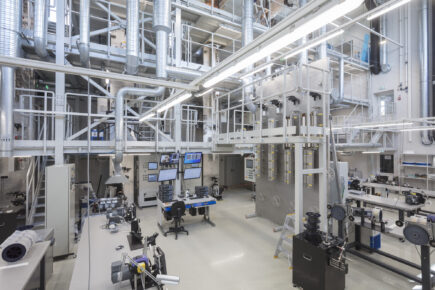 Contribution to medicine
We have invested years of research and prototyping instruments for medical use. We have developed a new phlebology instrument that helps medical specialists to achieve better results while maintaining the comfort of the patient. We have created new, more effective, and gentle solutions for proctology and phlebology. We have established a new department for the development of optical fiber catheters for atherectomy applications.
We work with a sense of mission to develop devices for the highest level of comfort and safety of the patients.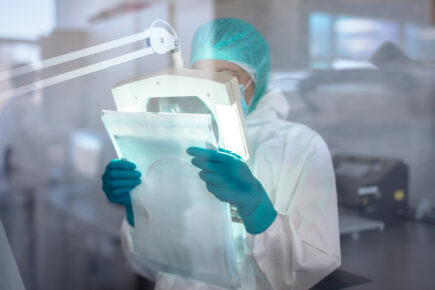 New prospects for future
We have developed technology for fiber that can be used to transmit CO2 laser radiation and we have successfully passed biocompatibility evaluation for its potential use in medical applications.
Our enthusiasm towards innovations and a desire to adopt the latest technology to practice have been the right strategy from the beginning. It has brought us a constant +25% turnover for more than a decade year by year, and we don't plan to stop!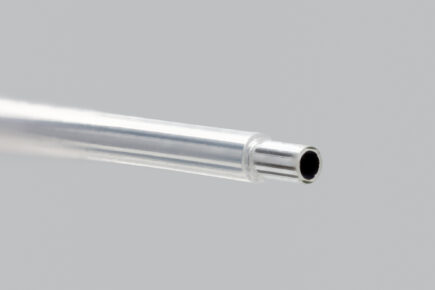 We are Lightguide
Today we have grown from a 50+ to 270+ bright-minded people team. 79% of our employees are professionals with higher or professional education. We occupy more than 9000m2 area for production and development and we have manufactured enough fiber to go around the globe. We constantly build new production facilities and increase our capacity to meet the demand and future growth, and this is just the beginning!
Welcome to Lightguide!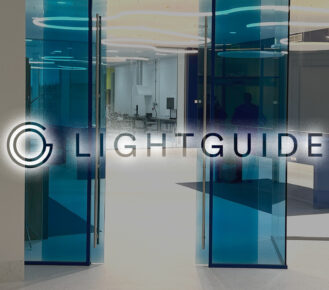 Are you interested in
working at Lightguide?
Get in touch and enjoy the benefits of being a part of our amazing team.
Get in touch
Better Colleagues
We hire highly ambitious, friendly and competent people to achieve our shared goals
Better Environment
We want everyone to feel appreciated and motivated during their day-to-day tasks
Better Career Development
We appreciate personal needs and goals, and we do our best to help our employees grow