Fiber assemblies for sensing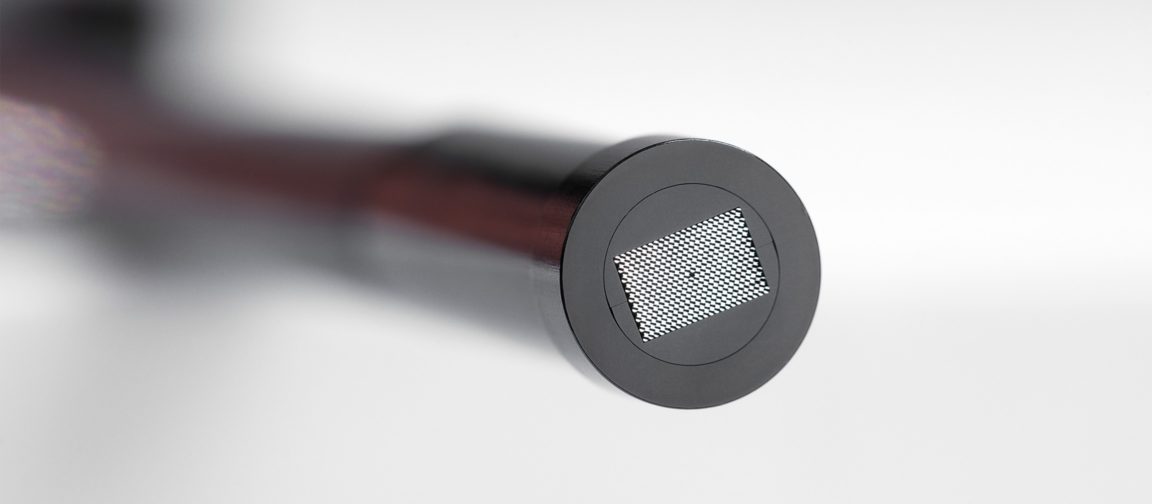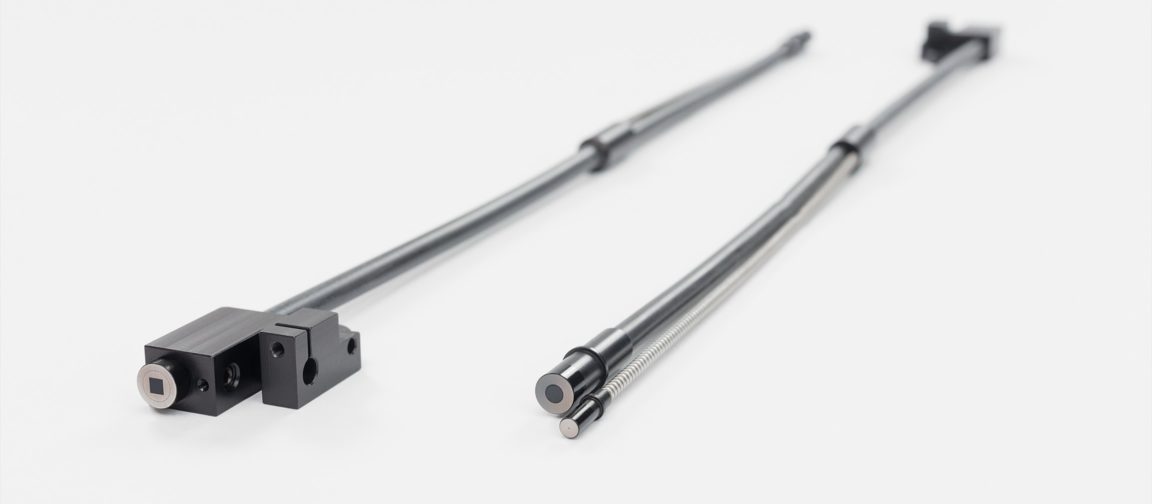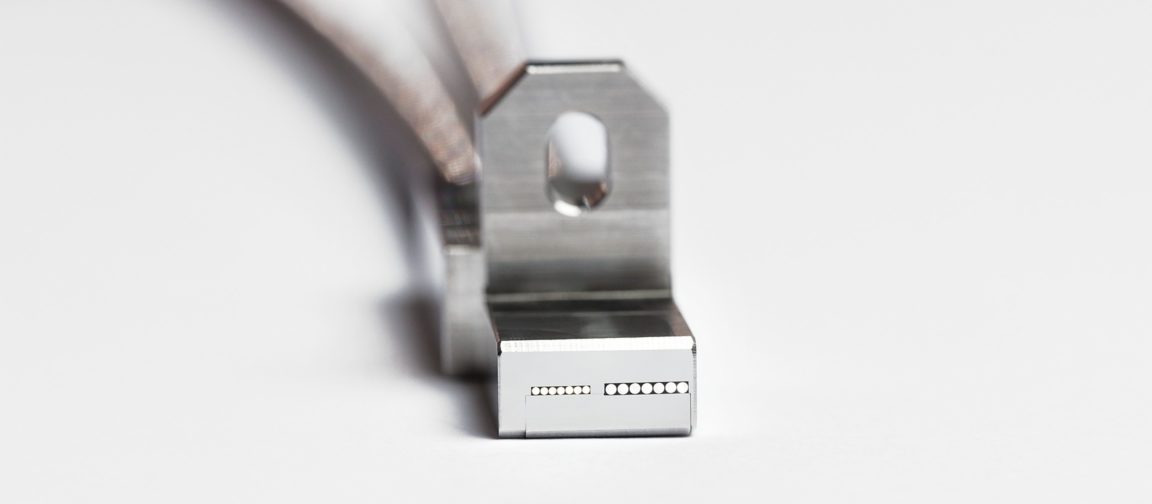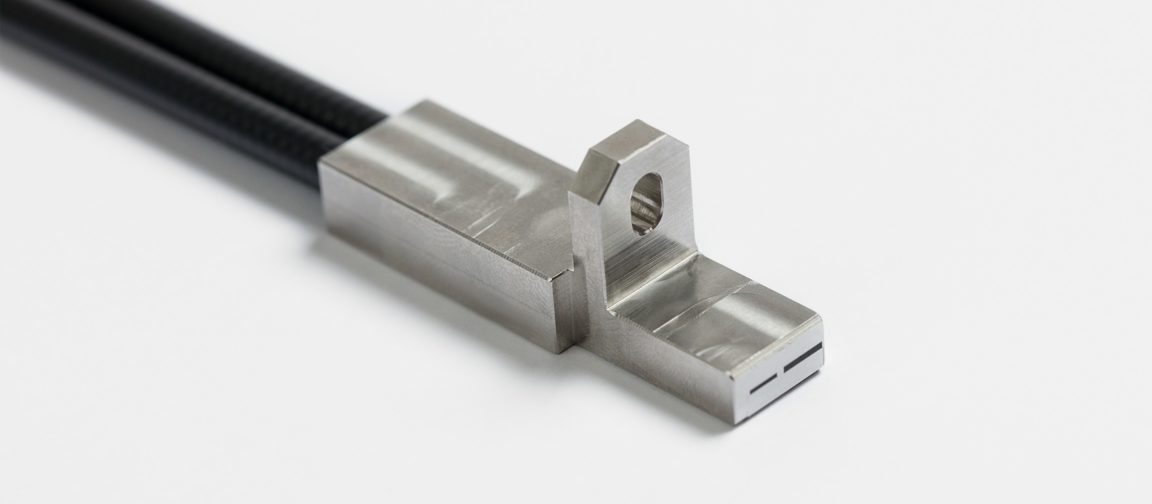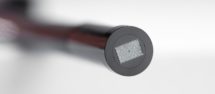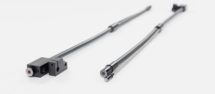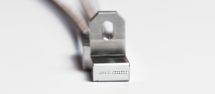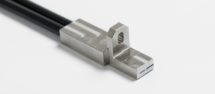 There are many sensing applications whereby radiated, reflected or scattered light can be delivered to electronics using fiber optic assemblies, especially if the light needs to be collected from harsh environments (such as those with a high temperature, a vacuum, radiation, etc.) or hard-to-reach places (such as engines, down-holes, etc.), where the direct usage of electronic devices is highly limited because of environmental conditions or available space. Single- or multi-fiber assemblies are then used to deliver light to electronics, which are mounted in a "safe" and location with sufficient space.
The advantages of fiber or fiber assemblies in sensing applications include:
direct installation in harsh environments and hard-to-reach places
replaceable
the electronics remain safe
there is a high temperature threshold
small size
flexible
non-conductive solutions are available
Below you can see several samples of fiber assembly utility for the most demanding sensing applications. The first picture explains the advantage of our Hexagon Fused Bundle (HFB®) technology in terms of temperature resistance. The peculiarities of HFB production make it possible to avoid the use of epoxy between bundled fibers. This keeps things simple—there is nothing there aside from silica and metal, which is why an HFB tip can be used at 600C. In sensing applications, every collected photon matters, and HFB collects about 15% more light when compared to epoxied bundles.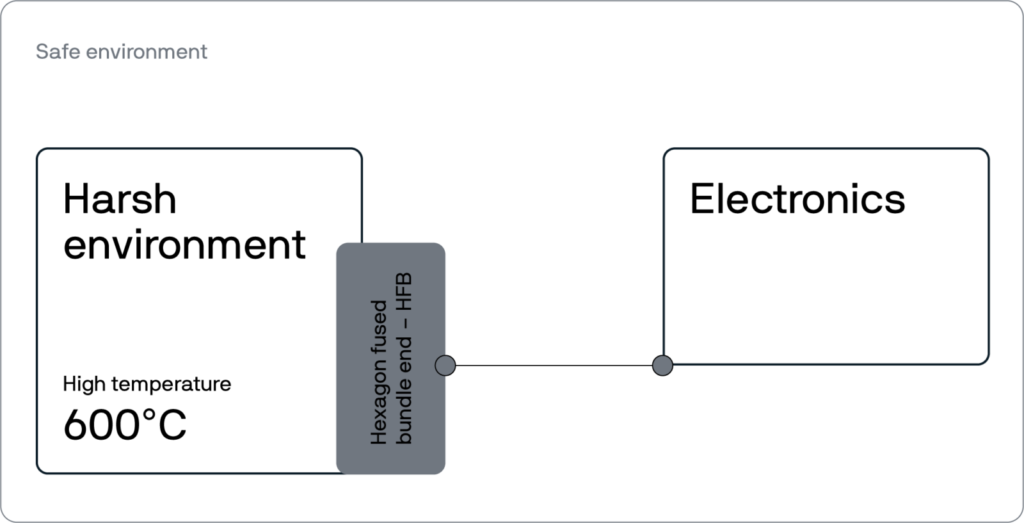 The following scheme reflects the use of fiber assemblies in low- or high-pressure conditions using a feed-through fiber assembly, which allows for the delivery of light from and to a special pressure environment via an uninterrupted fiber assembly. Feed-through makes it possible to keep the requested pressure level in the chamber, while the fiber assembly remains flexible at both sides of the feed-through.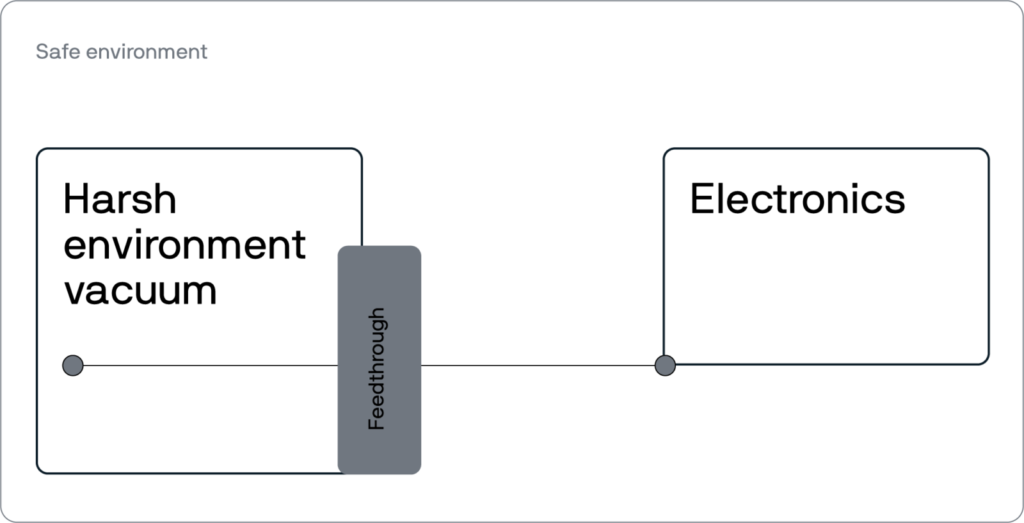 There are also often requested solutions whereby light should be delivered from and to a harsh environment while keeping flexibility inside a high temperature or low-pressure area. The picture below shows the schematics of our assembly in cases where the fiber assembly must withstand 260C and keep its flexibility.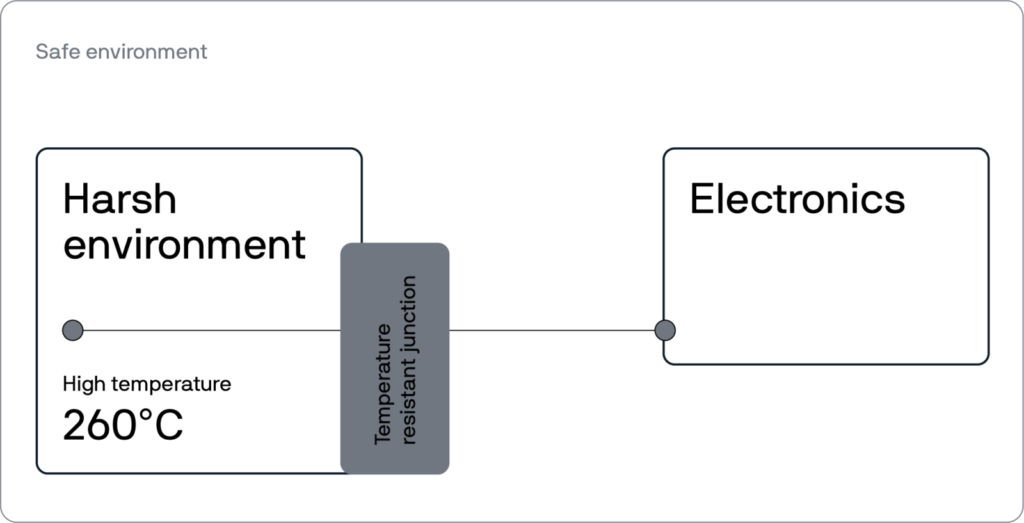 The silica/silica step-index multi-mode fibers we produce and utilize in our fiber assembly manufacturing processes can be used for:
Our team will help you select the best fiber for the wavelengths you need, allowing you to specify the fiber structure and used materials, the thickness of the F-doped reflecting cladding, and the numerical aperture (NA) of the fiber, all in line with the special conditions and requirements of your application.
There are countless sensing applications where our assemblies are being used, including:
ignition, combustion and flame monitoring
various types of power plants
the petrochemical industry
environmental monitoring and public safety
food and beverage
agriculture
the automotive industry
the pharmaceutical industry
and many others
Lightguide is a vertically integrated company, which gives you the freedom to create assembly that is designed together with you and that will be a perfect fit for your spectrometer. Lightguide handles everything from design to production, allowing us to produce and deliver in a short period of time. We carry out all critical-to-customer steps inhouse, including:
design and R&D
prototyping
fiber drawing
precision mechanics
assembling and mass production
Need some help?
Our team of advisors can help you in figuring out which components would be the most effective for your project and application needs.
Ask us anything