General use & Urology
Bare (Tapered) Fiber
Lightguide Bare (Tapered) Fiber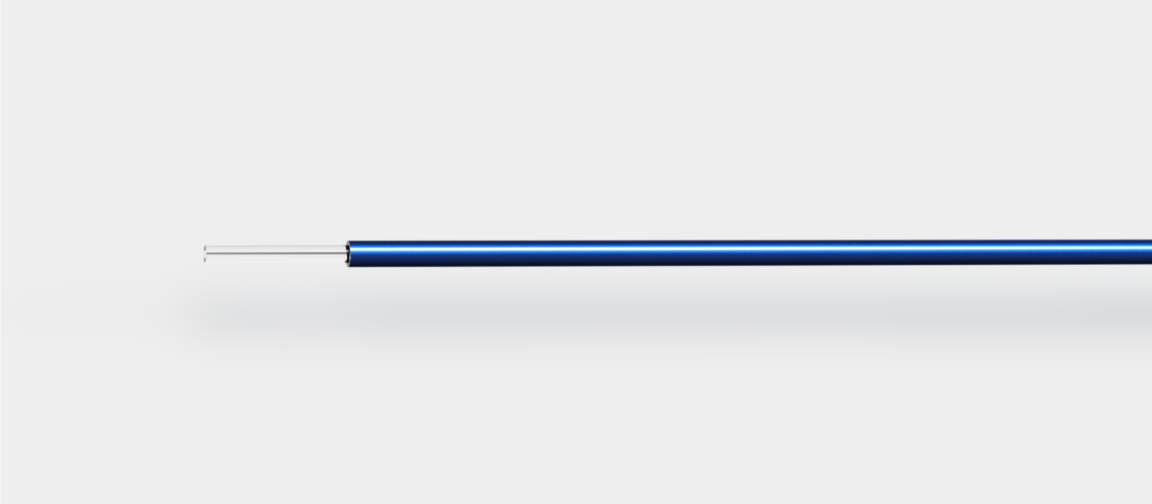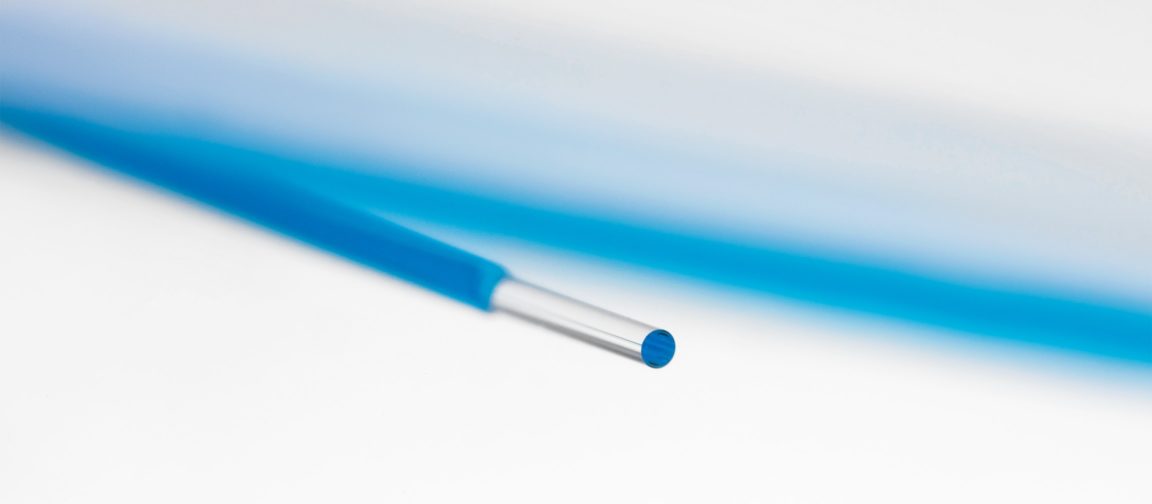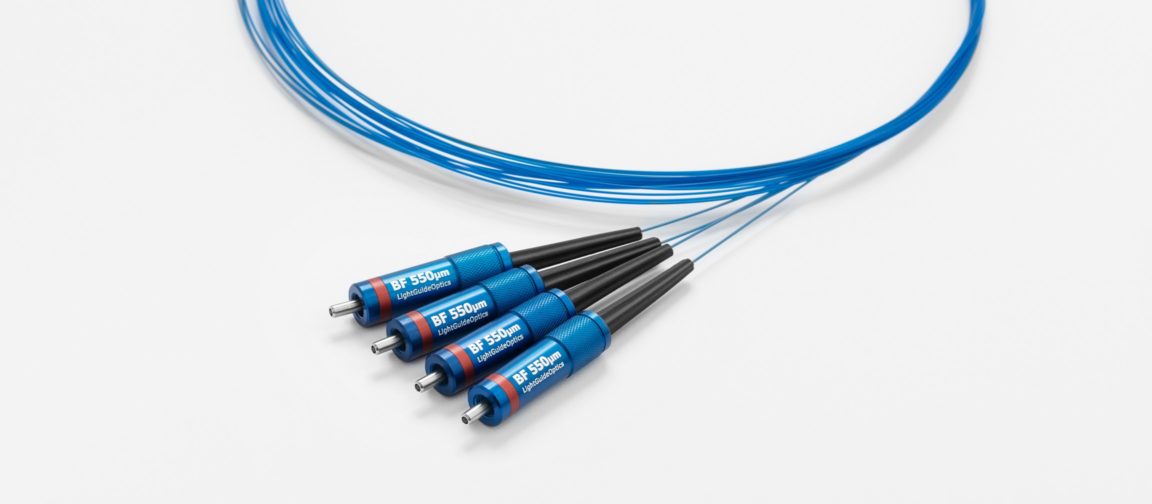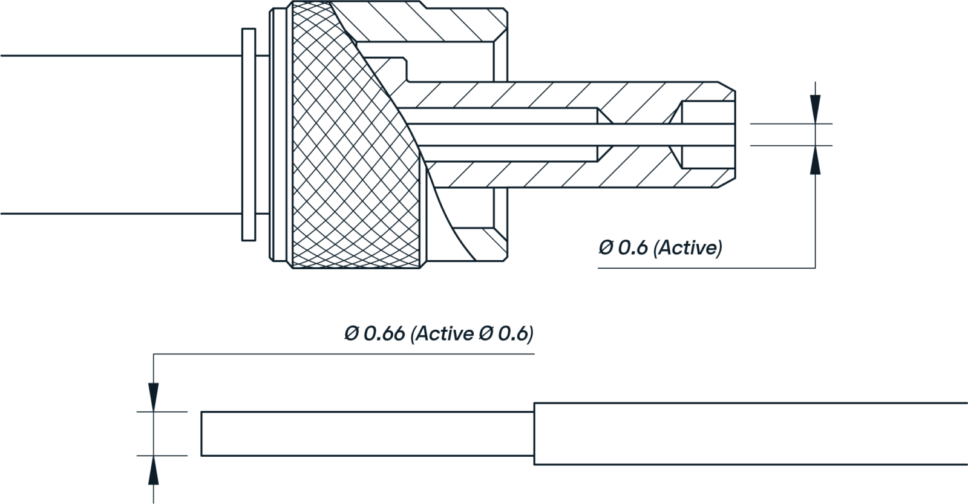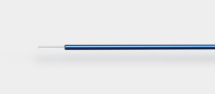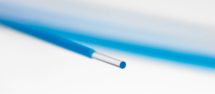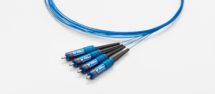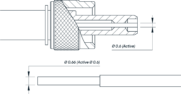 The Bare Fiber is available in several different product variations to perfectly meet a wide variety of requirements and applications. There are different materials and geometries to choose from: from thin and extremely flexible to rigid and durable.
You may choose between the classic flat tip design or alternative shapes like a ball tip, conical tip, spherical tip and more. An integrated handpiece is also available. By catering to a patient's anatomy on a case-dependent basis, access to the treatment site can be improved and the laser's energy can be transmitted most efficiently.
Many variations of our Bare Fiber are available, and multiuse versions exist as well. Steam autoclave reconditioning helps reduce expenses on consumables for each treatment session.
Complementary with the Bare Fiber, the Dual LuerLock Handpiece can be used for precise alignment of the fiber tip to the tissue that needs to be treated.
Bare Tapered Fiber
To improve in-coupling of the laser beam into a thin and flexible optical fiber, Tapered Bare Fibers can be manufactured. The connector of such tapered fibers has a larger fiber diameter than the diameter at the distal end. This design makes it possible to couple high-power lasers into the optical fiber safely. The large fiber is tapered down to the target diameter, which is smaller and more flexible so that it is able to reach a remote treatment site.
Lightguide can manufacture taper ratios as high as 4:1 using sophisticated equipment in serial production. For example, our Tapered Bare Fiber can convert a 400 µm beam diameter beam into a 200 µm distal tip at affordable costs. Other typical taper ratios are 2 to 1 and 1.36 to 1. The working principle of a fiber down-taper is illustrated below.

Max 2 mm = 2000µm
Fused
Max 30mm
for mass production
Min 0.2 mm = 200µm

NA2 = D1 / D2 * NA1
NA1: Input NA | NA2: Output NA
D1: Input diameter | D2: Output diameter
The output NA is limited by the NA of the fiber used, which may result in a loss of light.
Technical Features
Fiber core diameter ranges typically from 200 µm to 1000 µm
Connector with SMA 905 standard or freestanding ferrule
Customized connector with logo printing possible
Available optical fiber jackets: nylon, ETFE and polyimide
High-transmission efficiency for all common medical wavelengths: 532 nm, 810 nm, 980 nm, 1470 nm, 1064 nm 1940 nm to 2100 nm
Compatible with many lasers: Diode, Holmium, Thulium, Nd:YAG, etc.
Double-packed in sterile pouches
5-year sterile shelf life
Technical details
Fiber type: quartz / quartz, quartz / hard clad
Fiber coating: polyimide, nylon, ETFE, acrylate
Numerical aperture: 0.22 up to 0.37
Fiber core diameter: 200 μm up to 1000 μm, including the popular 272 µm, 365 µm, 600 µm diameters
Distal fiber tip: flat tip, conical tip, ball tip, spherical tip, bended tip
Wavelength: 200 nm to 2200 nm
Custom designs available according to customer specifications
Download brochure
Need some help?
Our team of advisors can help you in figuring out which components would be the most effective for your project and application needs.
Ask us anything